Thank you for your interest in River Mill Woods. We are a family owned and operated business that began in 1988. The yearning to return to our home town of Marion, Kansas was realized when the opportunity to buy Daryl's boyhood home became a reality in 2000. Our company's name was derived from the old Ehrlich/Excelsior grist mill which still stands. The Cottonwood River once flowed within throwing distance of our home. The River has since been rerouted, and the mill is in major disrepair, but the stone and concrete structure has stood the test of time with which its builders created it. Similarly, River Mill Woods has weathered the many storms that all small businesses must endure in their early years. However, God and family has seen us through these past years and we have a growing optimism and excitement about our line of products.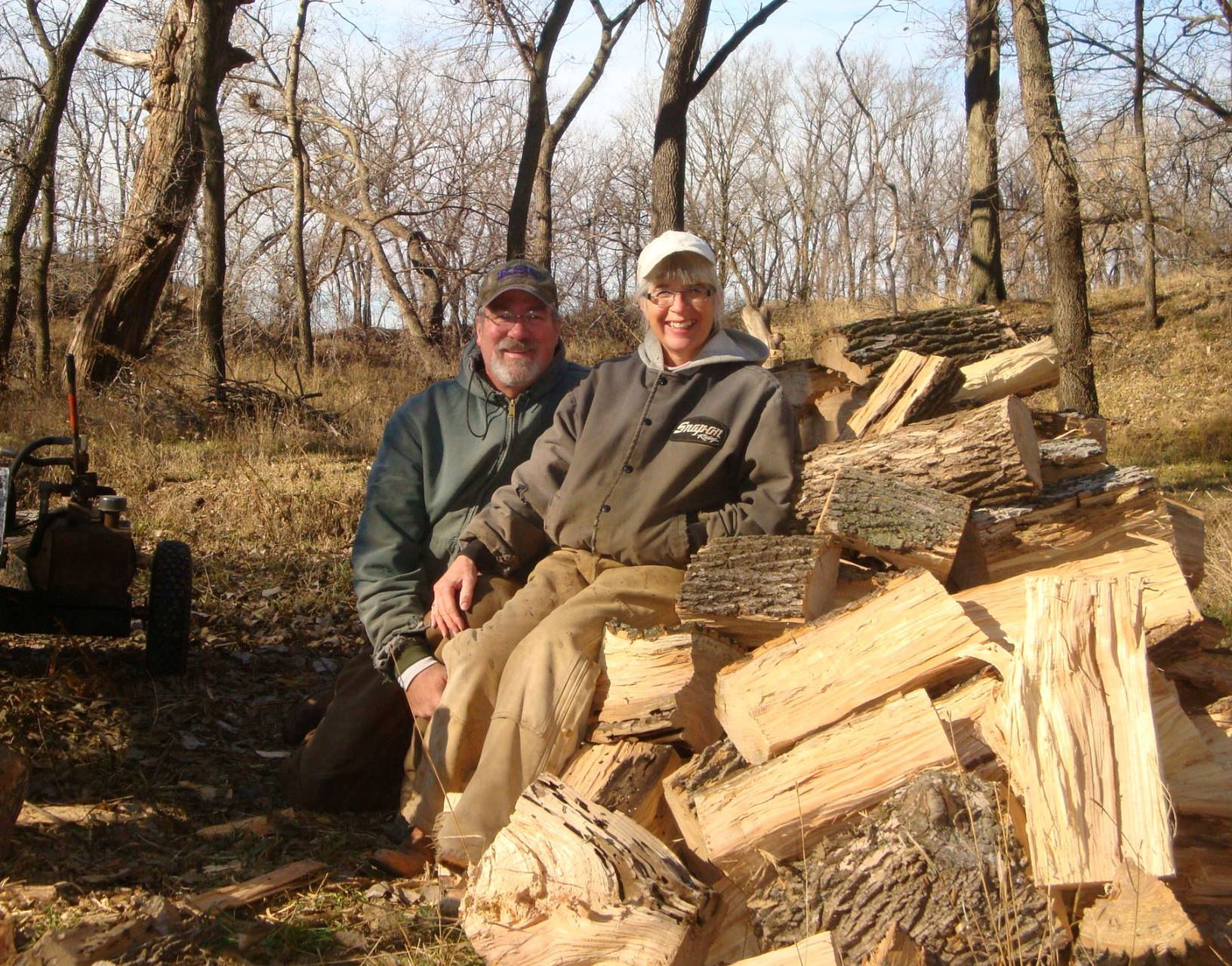 We thought River Mill Woods was a fitting name for our business for several reasons: Daryl grew up hunting and stomping around in the woods surrounding the old river bed and mill and for 2 weeks each summer he was joined by the grandkids of Mr. Ehrlich when they were visiting from Chicago; we like water and the rerouted Cottonwood River is only a 1/4 of a mile away; Daryl could look out his bedroom window and see the old mill and now we can do so again; and woodworking requires wood. All of these components of the place and memories just seemed to fit our name.
With time we hope to restore the mill and fill it with Craftsman style furniture and hang framed pictures of the past history of the place and people thereby providing a link to that era and honoring the family that built and operated the mill.
If you would like to talk to us about our furniture items or caskets, please give us a phone call at 316-804-4860. We prefer to visit with people the old fashioned way, by phone. We pay close attention to our answering machine, so if we should miss you, please leave a message. we will return your call.
Thank you for showing an interest in River Mill Woods.
" I was on a short time frame and they were able to help me with my needs and it came out much better then I could have ever imagined. "
Patrick